The second Australia v India test match starts on Friday and we couldn't be more excited! India lead 1-0 and the wicket at the new Perth 'Optus' stadium looks super spicy (check out the grass cover in this picture from @BCCI's twitter account).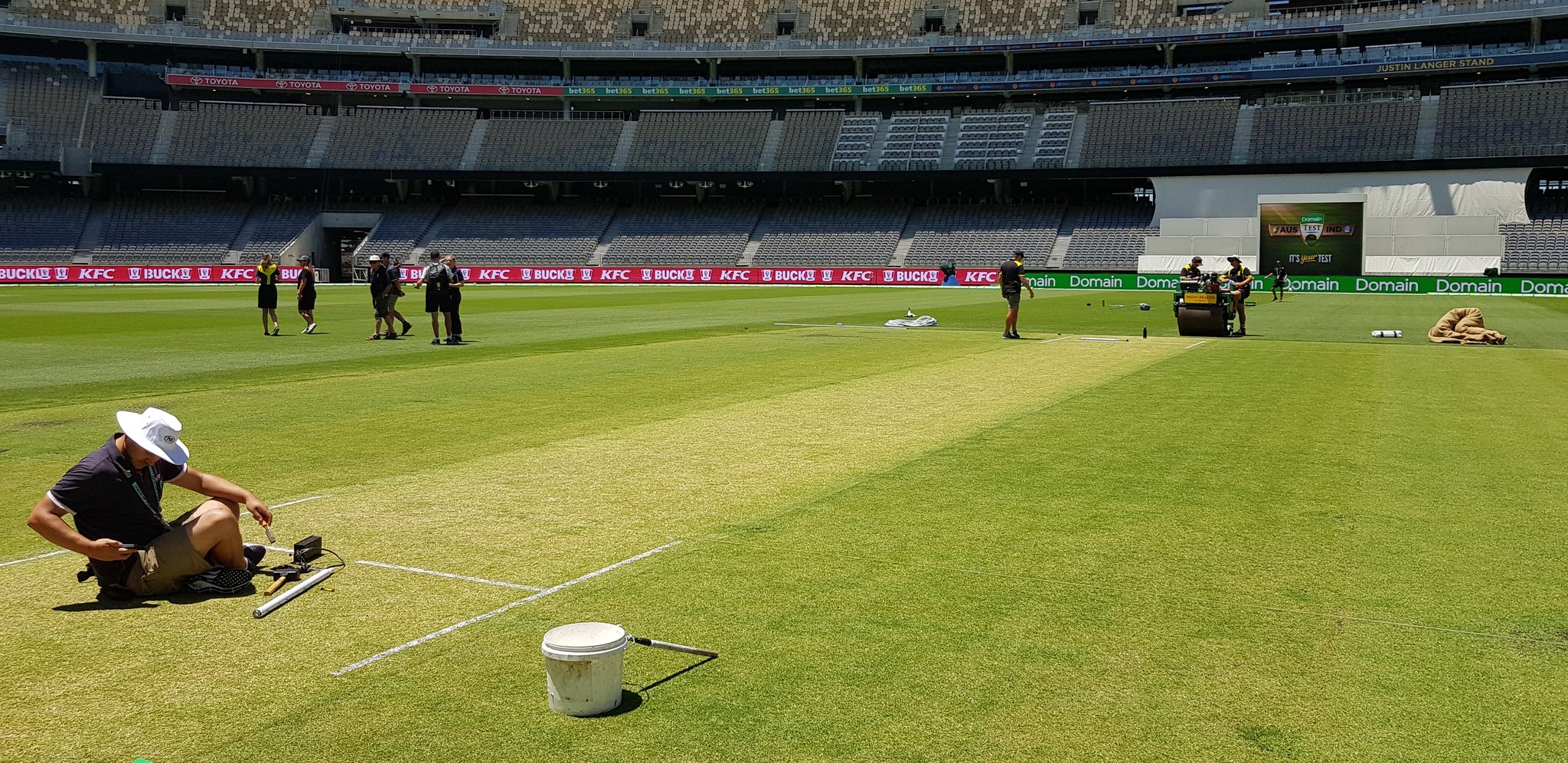 This is the first test match to be played at the new Perth Stadium instead of the old WACA ground, which was one of the quickest pitches in the world in its time. Anyone else remember this spell from Ishant Sharma to Ricky Ponting at the WACA in 2008?
Despite having only a three day break between the first and second test matches, both bowling attacks will be raring to go. Apart from Mitchell Starc's slow start at Adelaide, the focus will once again be on the batting line-ups. Australia fought hard at Adelaide and seemed to surprise their supporters with how close they ran India. India will be looking to skipper Virat Kohli to score big.
In injury news, with Rohit Sharma and Ashwin missing from the Adelaide winning XI due to injuries, there is a good chance that India will go in with four quick bowlers (Shami, Ishant, Bumrah and Bhuvaneshwar) and Hanuma Vihari replaces Rohit Sharma. If India don't play a spinner, this will be only the third time in the history of Indian test cricket that we have gone into a test without a specialist spinner. The second time was at Jo'burg earlier in 2018 under Kohli. India won that test so let's hope a similar story is repeated here!
Australia's biggest worry will be Tim Paine's bruised finger.
As you know, we've been covering Australia v India on the Edges & Sledges cricket podcast. Here's a recap of all the episodes on India's tour of Australia. Click the titles below to listen to our coverage and let us know what you think. Also, do drop by to say hello to us on Twitter – @1tip1hand.
Comments closed